Breaking News! Fundraising Results!
As you know, Japan was struck by an unthinkable natural disaster 11 days ago and the death toll has been mounting. There are still so many people missing and separated from their loved ones. Our heart goes out to those survivors who are dealing with the devastation.
When I first watched the tidal wave sweeping houses, cars and people away, I could not quite comprehend what was happening on TV. However, when the reality sunk in and when our staff's family was at the epicenter of the destruction, I just could not just sit and watch what was happening the other side of the ocean, our home land with our family members and many friends.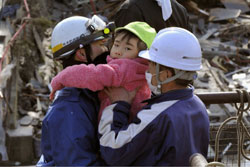 So, we immediately started to organize our fundraiser at our restaurants. That was the least we could do living so far away from our home land.
As I mentioned to you in my previous newsletter, we love this country, America, like you do. One of the things we love most about this country is seeing what a big heart the American people have. Maybe more than anywhere else in the world. Americans cannot just ignore others who are in desperate need. In fact, we saw that the American government was the first one to offer the Japanese people a supportive hand.
Today, I am very happy to report to you that three of our restaurants, Sushi Den, Izakaya Den and OTOTO Food & Wine have donated to 10% of dinner sales and as the result of this effort, we have jointly raised $19,254.34 and also raised $32,647.64 from your generous donations. This will immediately all go to Japanese Red Cross Society. One of our customers, who wishes to remain anonymous, pledged a direct donation to the Japanese Red Cross for $25,000.
On behalf of Japanese people, I would like to sincerely thank you very much for your big, generous heart.
For those who could not join our fundraising effort last week, you still have time to make a difference. We will have donation boxes at our 3 restaurants for another 3 weeks for those who would like to make a direct donation to the Japanese Red Cross Society.
We are also having a Wine Passion for Pinot Noir Wine Tasting Event at OTOTO Food & Wine tomorrow, Wednesday, March 23rd. Once again, we will donate 10% of ticket sales to Japanese Red Cross Society from this event. Please do join us.
Thank you very much.
Sincerely,
Yasu and Toshi




Donation for Japan Earthquake/Tsunami
OTOTO Food & Wine, Izakaya Den and Sushi Den have pledged a donation to the Japanese Red Cross in response to Japan's recent earthquake and tsunami and radiation disaster. The three restaurants have donated 10% of dinner sales from Tuesday, March 15 through Saturday, March 19. Each restaurant also has a donation box for dining guests to contribute directly to the Japanese Red Cross.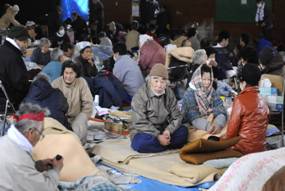 Total Amount Raised - $51,901.98
10% of Dinner Sales from Sushi Den, Izakaya Den and OTOTO Food and Wine - $19,254.34
You Generous Donations - $32,647.64
We are deeply indebted to everyone, especially one of our customers who wishes to remain anonymous, for pledging $25,000 directly to the Japanese Red Cross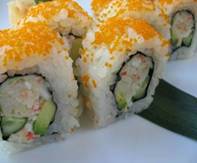 Your attendance will continuously support the Japanese Red Cross efforts. We will donate 10% of tickets sales from this special event tomorrow evening.
OTOTO Passion for Pinot Noir Wine Tasting Social Mixer
Mingle with wine lovers and taste all the different Pinot Noir at our newly opened spot, OTOTO. We will have a sommelier answering questions. Please order your ticket now to benefit Japanese Red Cross Society.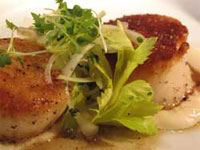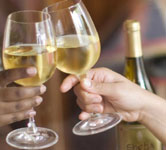 Sourcing Seafood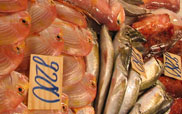 The current crisis in Japan is happening on the Pacific Ocean side, Japan's NorthEast Coast). However, where we source our fish is from Sea of Japan (Southwest Coast side), 1000 miles southwest of the epicenter.
We also source our fish from all over the world as well as our local purveyors. We are dedicated to serving only the highest quality fish and products.
We are paying close attention to the status of this situation via the experts. Should anything change to compromise the quality of the fish we import, we will not purchase or serve substandard products.



Follow us on Facebook!
By signing up, you will be the first to know about our "Catch of the Day" as well as all types of exciting events taking place at our 3 locations.




How Did I Get On This List?

One of three ways: you either filled out a card at our restaurants with your email address, or you signed up on our Web site or at the Farmers' Market drawing table. Please note that you will receive no more than 2 newsletters per month and be assured that your information will be kept strictly confidential. We will only be using your contact information to directly communicate with you. If you no longer wish to receive these emails, please reply to this message with "Take me off this list" in the subject line or use the link at the bottom of this email. We apologize if you have received this email in error.





visit sushi den | visit izakaya den | visit OTOTO
Copyright © 2011 Marketing Alliance Network, LLC