Greetings from Den Corner Restaurants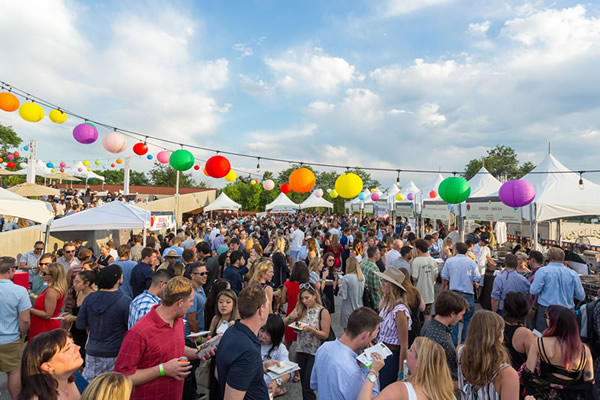 Hello! Yasu here with the latest updates from Den Corner. 
I hope you have been well and enjoying this gorgeous weather!
While our 3 South Pearl Street restaurants keep all of us very busy, we are now gearing up for our Den Corner Annual Summer Rooftop Party.
Like we do every year, we are also flying in 20 handpicked chef/owners from southern Japan to join this event. 
In fact, Toshi was back in Japan a few months ago, finalizing the guest chefs who are coming mainly from southern Japan.
While Toshi was busy meeting with these owner chefs over lots of sake and sushi, and had a wonderful experience spending time with them, I was busy finalizing some of Denver's top chefs whom you all know.
This year, our Den Corner two-day Japanese street fair brings Denver's culinary elite, view Chef's Page, 
who hold countless honors; James Beard Awards, Food & Wine "Best Chefs", and Bon Appetit "Best New Restaurants".
  This Japanese Street Festival is a fundraiser for non-profits - one for ongoing restoration of our hometown's Kumamoto Castle, and the other one for the Denver's non-profit, We Don't Waste.
Please join us if you are around. See details below!
Sincerely,
Yasu and Toshi
---

Den Corner Annual Summer
Rooftop Party
August 27.tue and 28.wed
VIP Entrance – 5:00~6:30pm
General Entrance – 7:00~9:30pm
This is the time of the year we are announcing Den Corner restaurants' Annual Summer Rooftop Party. And this is our 4th year and each year, it has gotten better and much more exciting!
The tickets are sold only through Eventbrite (Tickets Now Available!)
No tickets available at the restaurants
VIP Admission - 5:00pm~6:30pm
$135.00 + tax and online handling charge - 5 drink tickets
Regular Admission - 7:00pm~9:30pm
$110.00 + tax and online handling charge - 5 drink tickets
$90.00 + tax and online handling charge - 3 drink tickets
Limited Quantities:
PURCHASE TICKETS NOW
---
Other News
What's in the Works!
Home Cooking Dinner Event in mid-August - 30 guests only - more to come soon!
Fall Sake Event in Mid-September - 200 guests - more to come soon!
Visiting Japan
With a direct flight from Denver to Tokyo, Japan is now within easy access.
Some of you often ask us to recommend a few great restaurants in Tokyo. 
I can share the list of the Top 50 - most influential list.
I also personally lead a small gastronomic tour in the fall. 
This year, after visiting Tokyo, we will head for my home island to experience the beauty of Kyushu island, 
including seeing the progress of the recovery of the Kumamoto Castle. 
This is the island where some of the our restaurants' fish are from.
If you are interested, please directly contact me at yasu@sushiden.net now!
No information available at the restaurant.