Happy Summer to you!
I hope your summer has been going great and you have been enjoying this beautiful weather!
Annual Summer Rooftop Party Recap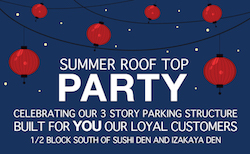 We would like to give you a report on our Summer Rooftop Party coupled with the earthquake relief fundraiser for our home county in southern Japan.
It was a huge success and was so much fun! We had approximately 1000 friends, guests, staff and hardworking volunteers for the 2-day party, http://www.westword.com/slideshow/sushi-den-christens-pearl-street-parking-garage-with-benefit-party-8050626 that took place 3 weeks ago.
First of all, thank you to all who attended, and to all who volunteered. Without your generous contributions and assistance, we could not have done this big, fun event.
A special thanks is due to all our vendors who donated their wares and the 6 Japanese Ramen chefs who flew to Denver specifically to volunteer their talents for this event to help Kumamoto.

We especially would like to thank our trusted friends who gave us such valuable input and advice on our fundraising event based on their own years of experience in giving to the community and beyond. For this, we are truly grateful.
Now, some of you may not know what this event was all about. Well, our beautiful hometown in southern Japan, called Kumamoto, was at the epicenter of a series of strong earthquakes in April this year. While many people, including one of our brothers' family and our cousins, were lucky to escape these earthquakes, many historical sites have also been damaged and destroyed. Kumamoto Castle, built in 1467 and considered the heart and soul of the Kumamoto people was damaged in the shaking and while still standing proudly, needs much restoration work. In case of the restoration of the century old historical sites go, many people are speculating it would take another 20 years to restore and would cost so much - at this point they cannot even speculate the cost.

Because of much help and support, our friends and family members are slowly but surely bouncing back, however it will be a long way to go.
So what we have raised from this event would surely help them bounce back faster. We would like you to know your generous contributions will help to restore this famous castle in Kumamoto, (photo gallery of damage to castle). We will donate everything raised to the relief agencies in Kumamoto in the next few weeks. In fact, it will be sent to Kumamoto by August 9th. This is because Toshi will be traveling to Japan during that period, and will pay his respects and give a report of our fundraising efforts to the relief agencies of Kumamoto in person.
· How many tickets have been sold - 845 tickets sold
· How many volunteers assisted us - approximately 150 volunteers and staff
· How much was raised - $52,381 raised, including extra donations from the Denver community, t-shirt and artwork sales.
· Where the donation goes to - the account was set up by the Kumamoto local government for the donation.
o Please see the Relief account C) - For restoring the castle.
---
Complimentary Parking



We have built this parking structure just for you.
As you may know, our long awaited 3 story parking structure is almost ready - in the next few weeks, it will be ready for use! It is the final stage of obtaining all permits. Naturally, our restaurant guests receive complimentary parking when you validate your ticket at Sushi Den, Izakaya Den or OTOTO. We felt the timing was right to build a parking garage to support the neighborhood and help reduce traffic, congestion and street parking in front of residents' homes. Further updates will be released through our restaurants' Facebook, Twitter, and newsletter very soon.



---
Sake Pairing Dinner Series at OTOTO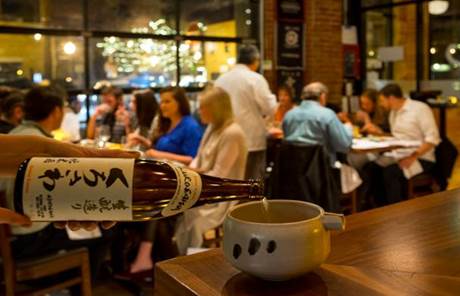 Here is another fun event you may like to join!
We still have some spaces available for the next Sake Pairing Dinner on August 9th (Tue).

Sample Menu and Sake Pairing is coming soon!

Buy Tickets Online
Ticket for Each Dinner - $100 - inclusive of food, sake, tax and gratuity

Dining Out Article
http://diningout.com/denverboulder/sake-pairing-dinner-in-denver/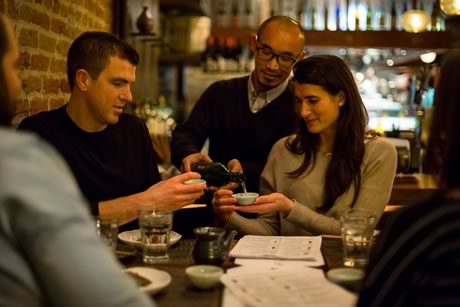 ---
Great News from Business Insider Magazine!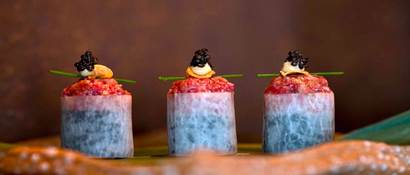 We couldn't be more thrilled to be in such good company nationwide! Business Insider includes Sushi Den in 14 Expensive Sushi Spots That Are Actually Worth the Price: Read Article