Hello, 
The beautiful fall is finally here.
As for us, it has been an incredibly busy summer with lots of exciting news to share with you.
One of our big news is to organize our Rooftop Party fundraiser called Annual Den Corner Rooftop Party on October 3rd (tue) and October 4th (wed).
This year's Party is bigger than ever. We are flying in 20 chefs from southern Japan, serving Japanese Soul Food called Yatai. This name Yatai comes from the popular street food served in Japan in the evenings and at festivals. Read more…
However, we are saddened to see the damage caused by the recent hurricanes, Irma and Harvey. With our Rooftop Party co-sponsored with 5280 Magazine coming up October 3 & 4, we decided to share donations raised from this event to the hurricane relief efforts in Florida and Texas. We need to do this when our home front is in crisis.
Please come and enjoy a lovely evening of street food and music. We'll have donation stations for the Hurricane Relief for those who may want to contribute something extra.
Tickets are now available only through Eventbright. Unfortunately, they are not available at our restaurant(s).
Please see last year's party video.
Sincerely,
Yasu and Toshi
---
Annual Den Corner Rooftop Party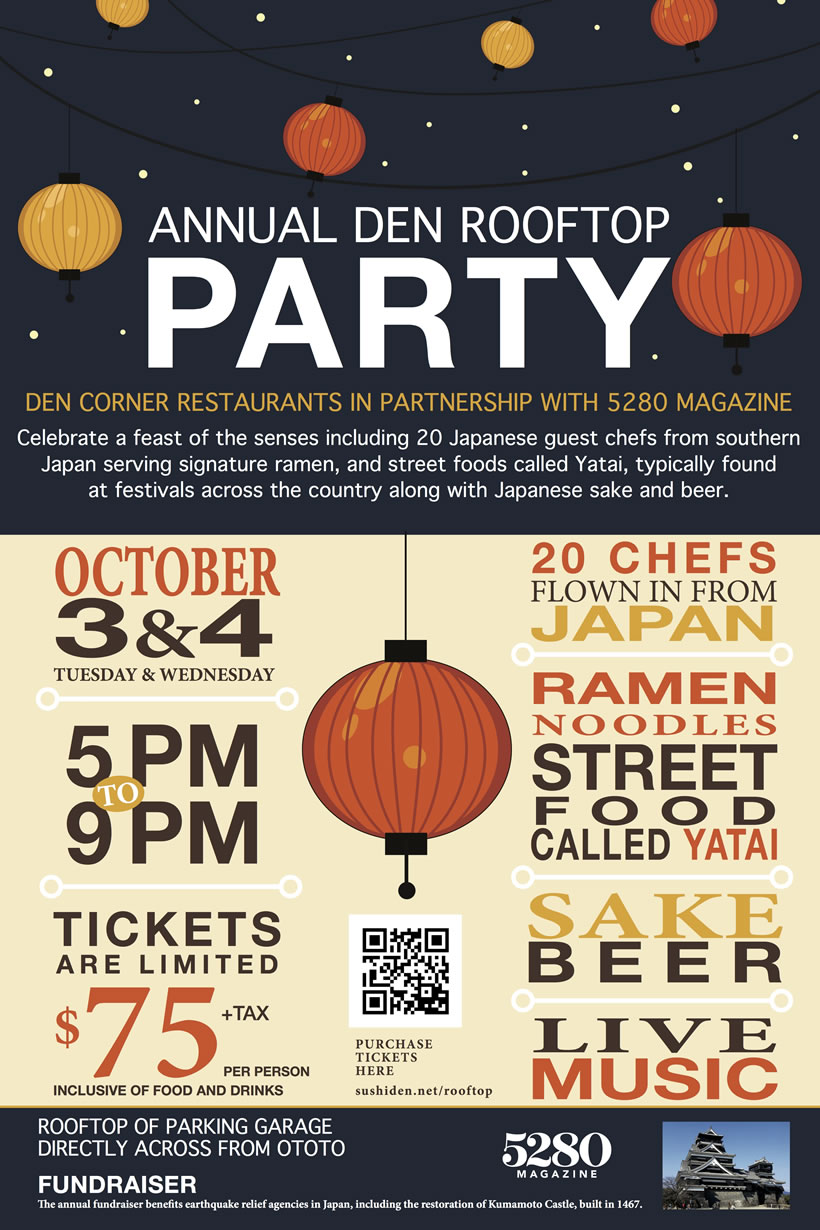 ---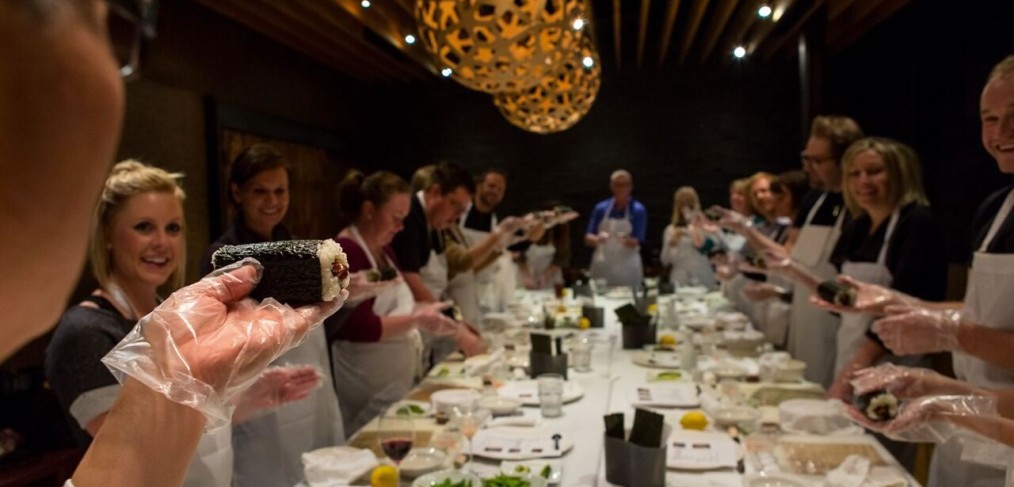 "Sliced!" Sushi Making Class
We have welcomed 800 guests so far this year to our sushi making class. The class is fun and informative and it is also ideal for your date night or birthday celebration or entertaining your clients and so on. Dining Out wrote about our fun class, Read Here. Please also see the images from the class, View Photos.