Monday, May 12, 2014 6:30pm - 9:00pm, at Ten Qoo Sky Lounge of Izakaya Den

Join us for an exclusive sake pairing event at Izakaya Den!
Japanese cuisine has recently been recognized as one of United Nations' UNESCO's Cultural Heritage lists in 2013. Where there is good food, good sakes are also found all over Japan.
With the celebration of Japanese cuisine, we will be the offering a unique opportunity to taste a variety of sakes ranging from popular pairing sakes to curated sipping selections by Master Chef Toshi Kizaki.
Cocktail-Party-style, guests will be started off with a "pairing map", and a Bento Box of favorite hors d'oeuvres from Izakaya Den and Sushi Den, to pair with among 25 different sakes.
Guests will also have a sake cup with the Bento Box, to use while walking around the 5 Sake stations located throughout the restaurant to taste and enjoy the pairings.
Click Here to Buy Tickets Online
Advanced Online Purchase - $60 plus tax
Advanced Purchase at Izakaya Den and Sushi Den - $60 plus tax
At the Door - $70 plus tax
Tickets are Non-Refundable
Please join us for this exciting event in mid-May!
Sincerely,
Toshi Kizaki
___________________________________________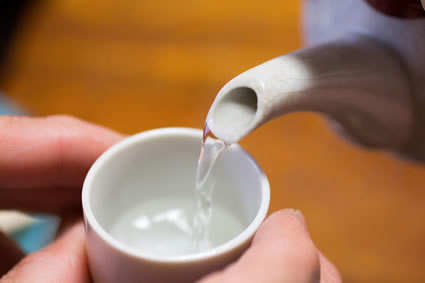 COMPLIMENTARY SAKE SEMINAR (Limited Seating)
Mon, May 12, 2014 5:30pm - 6:30pm, at Izakaya Den
A limited number of guests will also be able to partake in a Complimentary Sake Seminar prior to the Sake Tasting Event.

The complimentary seminar will be for ticket holders only and offers an intimate education regarding the craft of sake brewing.
Once you have purchased a ticket to the main event, and based on a first-come, first-served basis, you may make an advanced reservation request by sending the purchase number to info@izakayaden.net.
Space is limited to 60 ticket holders only.
You must receive a confirmation number and bring the number for the proof to the event.