Monthly Sake Pairing Dinner Series at OTOTO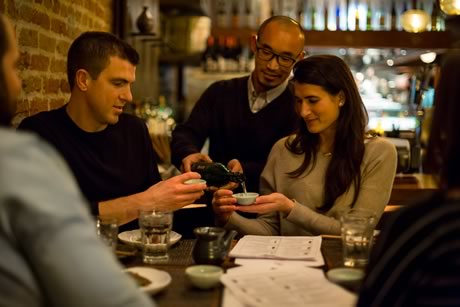 Over the years, we have recognized that our guests are a curious bunch and enjoy intellectual stimulation and cultural experiences.
So for the last few years, we decided to help our guests to fully appreciate our delicious sake selection, and learn a little about this time honored craft. We began by organizing numerous large sake tasting events with up to 250 guests.
However, starting last year, we decided to make our sake tasting events more intimate by offering more frequent, smaller Sake Pairing Dinners limited to 50 guests per dinner.
Our focus is the pairing aspect of sake with food, and we have a sake specialist at each pairing dinner, answering questions to help you to discover the delicious aspects of Japanese gastronomy.
While Toshi, our master chef, focuses on the cooking,
I, Yasu, will be your host.
The next Sake Pairing Dinner event is May 17th (tue).
Please read a recent Dining Out write-up about our Sake Pairing Dinner,
http://diningout.com/denverboulder/sake-pairing-dinner-in-denver/

Click Here to Buy Tickets for Tues, May 17th, 2016

See example of types of sake we taste
Seasonal Menu announced one week prior to the dinner.