OTOTO Sake Pairing Dinner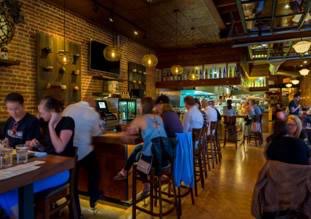 As you may know, the long awaited Sushi Den and Izakaya Den's little brother, OTOTO, opened 2 months ago. It is a charming little spot right across the street from Sushi Den on the same side.
OTOTO has a more casual ambience, featuring a raw bar and Robata grilled skewers, as well as premium sake list.
In celebration of opening this little spot, we will be having a Sake Dinner Event centered around Toshi's favorite selection of sake.
The good news is we will offer this special dinner event 3 times!
-------------------------------
Dinner Menu
Select Date: Dec.1(tue)/2015; or Jan.19(tue)/2016
or Feb. 9 (tue)/2016

Ticket for Each Dinner - $100 - inclusive of food, sake, tax and gratuity

Buy Tickets Online
Only 50 tickets available each night! Reserve your Ticket now!
Click Here to Buy Tickets for Tues, December 1st
Click Here to Buy Tickets for Tues, January 19th, 2016
Click Here to Buy Tickets for Tues, February 9th, 2016
Tickets are Non-Refundable
Tickets good for this event only. No refunds, tickets may not be redeemed for cash and have no cash value.