Hello everyone!
OTOTO - YOUR NEIGHBORHOOD HANGOUT
We are excited to announce the official opening of our "younger brother" OTOTO, which occurred on September 18, 2015! As you may know, we spent the entire summer redesigning the decor and concept for the opening of the new OTOTO.
OTOTO is a casual neighborhood grill offering Japanese grilled skewers, a raw bar, unique Japanese small plates, ramen noodles and dishes typically found in Japan, to go with premium sake, beer and wine. Drop by after work for a snack with friends, order a variety of skewers to share, watch the game, and enjoy the cosy atmosphere. We're open till 11 PM Wed-Sun., so it's perfect for that late night snack you've been craving.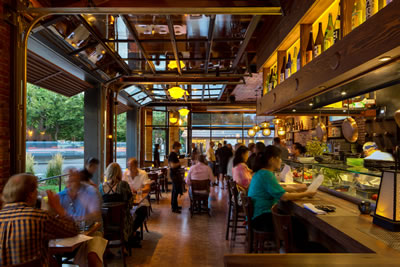 Thank you to our subscribers who attended our Dress Rehearsal Dinner during the past 2 weeks. We had over 1000 guests dine with us and you gave us your valuable feedback. We are continuing to implement all these wonderful suggestions you have given us. By having this many guests at the Dress Rehearsal, we cannot help realizing how much we have been supported by our loyal guests. For this, we are truly grateful.

As you know, it will still take time to work out all the kinks as well as continued efforts to complete our staff training, refine our menu and listen to customer feedback of our new restaurant. We will strive as always to provide an excellent dining experience for you.
Origin of the Name OTOTO
We refer to Izakaya Den, as our "sister" restaurant. The word
Ototo in a northern Japanese dialect means "younger brother" and in the dialect of Osaka it means "fish". Since our younger brother hand selects our Japanese fish from the fish market in southern Japan, for us this is the perfect name for our little brother restaurant.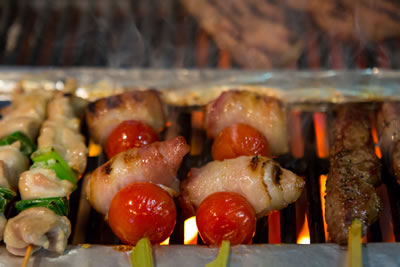 Menu Concept:
We offer a traditional Japanese izakaya menu including Robata-yaki. While we have a Raw Bar, we will not be serving sushi and rolls here. Incidentally, in Japanese cuisine, robatayaki (literally "fireside-cooking"), often shortened to just robata, refers to a method of cooking, similar to barbecue, in which items of food on skewers are slow-grilled over hot Binchotan charcoal. You may know it as yakitori. Traditionally, the food consists of a combination of morsels of seafood and vegetables, and other kinds of food that are suitable for grilling such as chicken, pork belly, salmon belly, Wagyu beef are on the menu.
Please see the menu as well as some of the images above.
We strongly believe you would enjoy our new spot. Please come and check our new place! We would love to have you!
Sincerely,
Yasu and Toshi Kizaki