Hello everyone,
Happy Spring to you!
In order to share our Japanese Gastronomic Culture with you, every year, we host a few very special dinner events at our restaurant. For this event, we fly in a few guest chefs all the way from Japan. This time, our guest chefs are coming from Fukuoka, southern tip of our home island of Japan.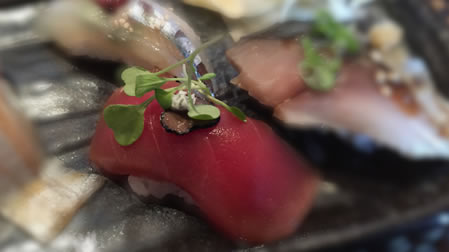 Since our fish is handpicked by our youngest brother from Nagahama Fish Market in southern Japan, we have decided to go "everything local". In other words, we will have chefs and ingredients coming from Fukuoka's fish and vegetable market.
The theme of this year's dinner is called "Evening in Fukuoka" - immersion dinner into the flavors and traditions of sushi, Kaiseki and Izakaya cuisines.
Time and Date: 6:30pm~ - May 8th(mon) and May 9th(tue)
Seating: limited to just 60 guests per night
Price: $120.00 excluding tax, gratuity and drinks
How to purchase a ticket: Buy Tickets Online
I hope you can join our dinner and meet our chefs!
Sincerely,
Yasu and Toshi
---
Complimentary Parking
We have spent quite some time working out all the details of offering complimentary parking at our parking garage for our restaurants' guests. We'd been planning to announce the opening of the long awaited parking structure very soon.

And then, just about a week ago, the City of Denver sent us a letter announcing the introduction of new parking restrictions on the side streets around South Pearl Street. You can now park 2 hours for free on the side streets within 3 blocks from our 3 restaurants. However, after 2 hours, the City will start to write parking tickets. Now if it is outside of 3 blocks, it is still free. Please see what City of Denver sent us. In this map, our restaurants are marked with yellow. View map & letter.
So, when you dine with our restaurants, why not use our valet service or you can self-park Lunch or Dinner hours in our parking garage. During the Valet hours there will be a separate entrance for the Valet and those self-parking. The validation system will be introduced very soon and this is absolutely necessary for the complimentary parking for our guests.
If you have any further questions, please ask the City
directly, parkingoperations@denvergov.org.