Hello, 

I hope you have been having a wonderful summer.
I cannot believe school started already! Where has the summer gone?

As for us, it has been an incredibly busy summer with lots of exciting news to share with you.

Well, one of our big projects is to organize our Rooftop Party fundraiser called Annual Den Corner Rooftop Party on October 3rd (tue) and October 4th (wed). This year's Party is bigger than ever. We are flying in 20 chefs from southern Japan, serving Japanese Soul Food called Yatai. This name Yatai comes from the popular street food served in Japan in the evenings and at festivals.

Tickets are now available only through Eventbright. Unfortunately, they are not available at our restaurant(s). 
See more information below.

Secondly, my brother, Toshi was chosen as one of the top 200 chefs in United States. We are so proud of him! 
See more information below.

Lastly, I have been running a Fun Sushi Making Class called, Sliced. So far, there are approximately 800 guests who have attended the class this year. Join us for a really fun evening of sushi making class and cultural experience! 

Sincerely,

Yasu and Toshi
---
Annual Den Corner Rooftop Party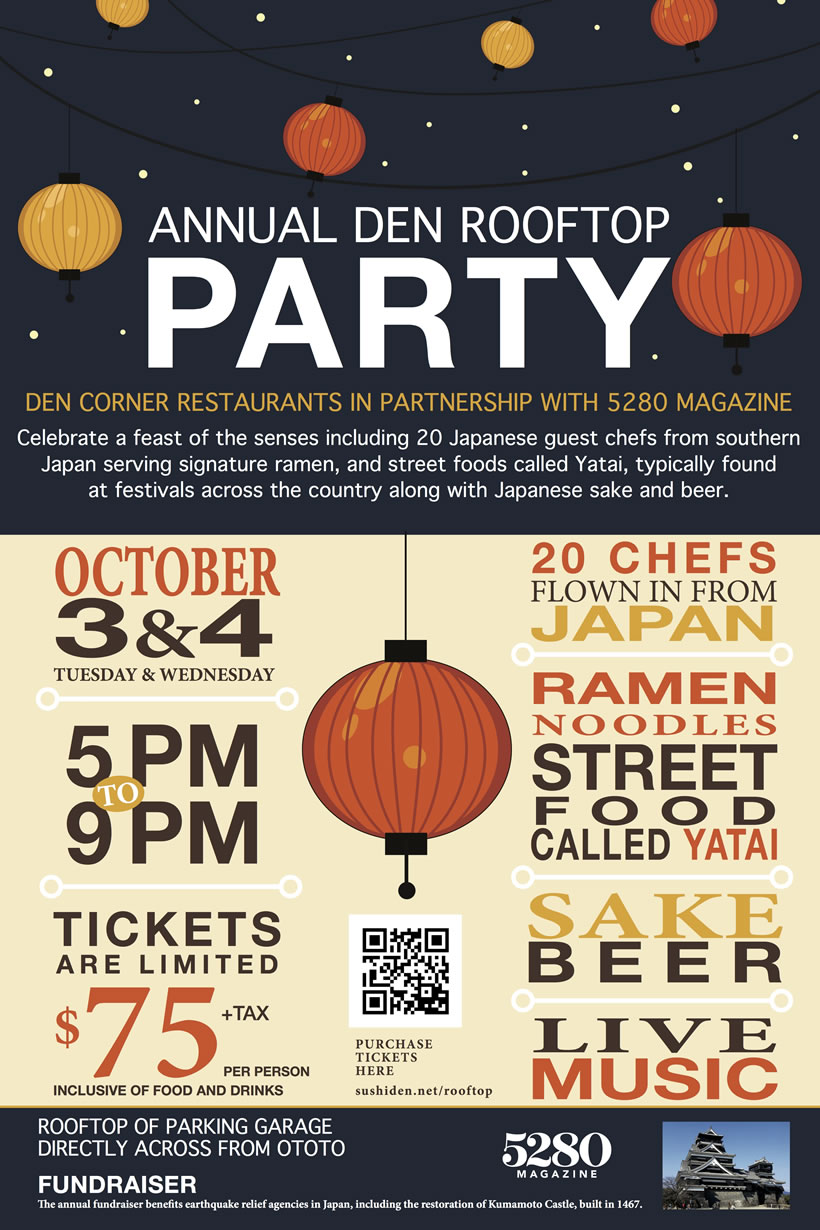 ---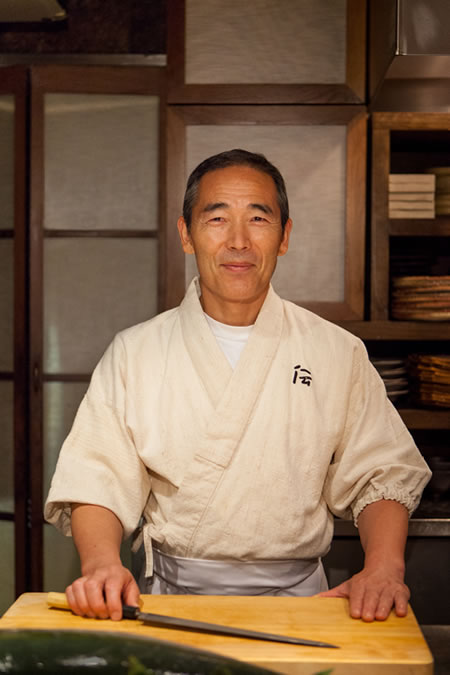 Top 100+ U.S. Restaurants 2017
Toshi and Sushi Den have recently been chosen as one of Top 100+ U.S. Restaurants 2017 at Opinionated About Dining, http://www.opinionatedaboutdining.com/2017/us.html

It has been a long tough road, however with your support, we have finally made it to this list and we are ranked at 183rd this time. Among sushi restaurants, we are one of the top 30 sushi bars in the country. This website features industry lists and it is one of the very popular online site among chefs. If you travel with your work, this site also becomes handy to locate the best of the best restaurants in the country.
In any case, Toshi now runs a private room called "Denchu" in the back of the restaurant at Sushi Den. It's a cozy intimate room and he does his Chef's Choice Dinner there on select Friday and Saturday nights.

Read more ...
---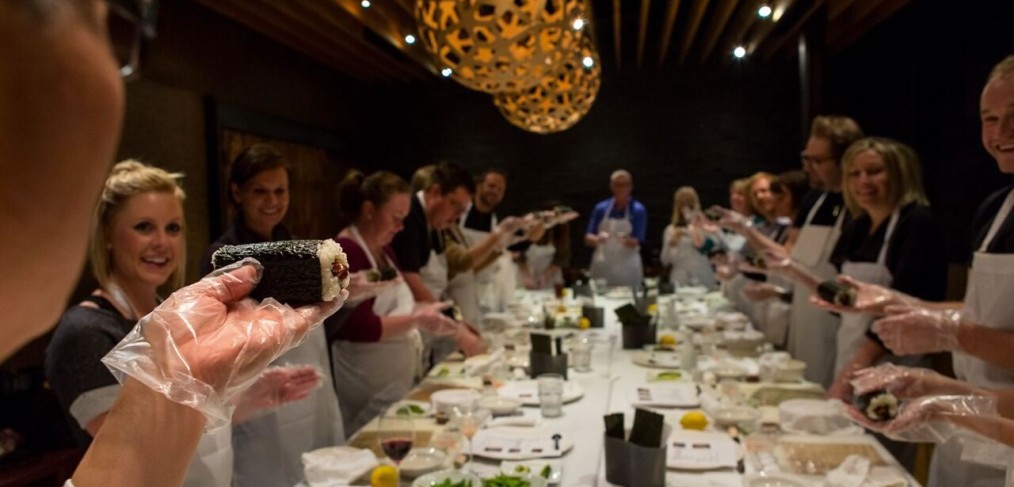 "Sliced!" Sushi Making Class
We have welcomed 800 guests so far this year to our sushi making class. The class is fun and informative and it is also ideal for your date night or birthday celebration or entertaining your clients and so on. Dining Out wrote about our fun class, Read Here. Please also see the images from the class, View Photos.