Hello, 
Happy Monday to you, everyone!
I have a very happy news to share with you today!
We have sold 1,300 tickets so far for the Rooftop Party fundraiser called Annual Den Corner Rooftop Party co-sponsored by 5280 Magazine on October 3rd (tue) and October 4th (wed).
And we have only another 200 tickets to go. We sincerely appreciate for your generous support!
Now, this fundraising Party was originally planned to raise funding for our home county in southern Japan, however after seeing the devastation at our home front, we have switched our gears and we have decided to share funding with Houston, Miami, Mexico and Japan. We strongly felt this was the right thing to do.
20 chefs are flying in this Sunday from different regions of Japan. This entire week will be crazy busy for us to get ready.
By this Friday, our plan is to e-mail those of you with the tickets about the details of the event. We will explain to you what to expect at the event. Meanwhile, you could also read our FAQ for any questions you may have. Most of the questions are answered in the website.
Where we Donate:
While we still plan to identify where to donate in Mexico, we have now identified these 2 amazing organizations in US.
Houston - Target Hunger's mission is to alleviate hunger and is currently serving those displaced by Harvey through food pantries and weekly breakfast programs.

Miami - The Miami Foundation is funding food security for vulnerable communities including migrant farm workers, low income families and senior citizens
So, if you would like to share what we are doing at our Den Corner Restaurants, please forward this newsletter to your friends and family and strangers you may know.
Only 200 tickets are available through Eventbright. Unfortunately, they are not available at our restaurant(s).
The weather forecast for next week's party looks like we'll have a nice evening!
Please see last year's party video.
Sincerely,
Yasu and Toshi
---
Annual Den Corner Rooftop Party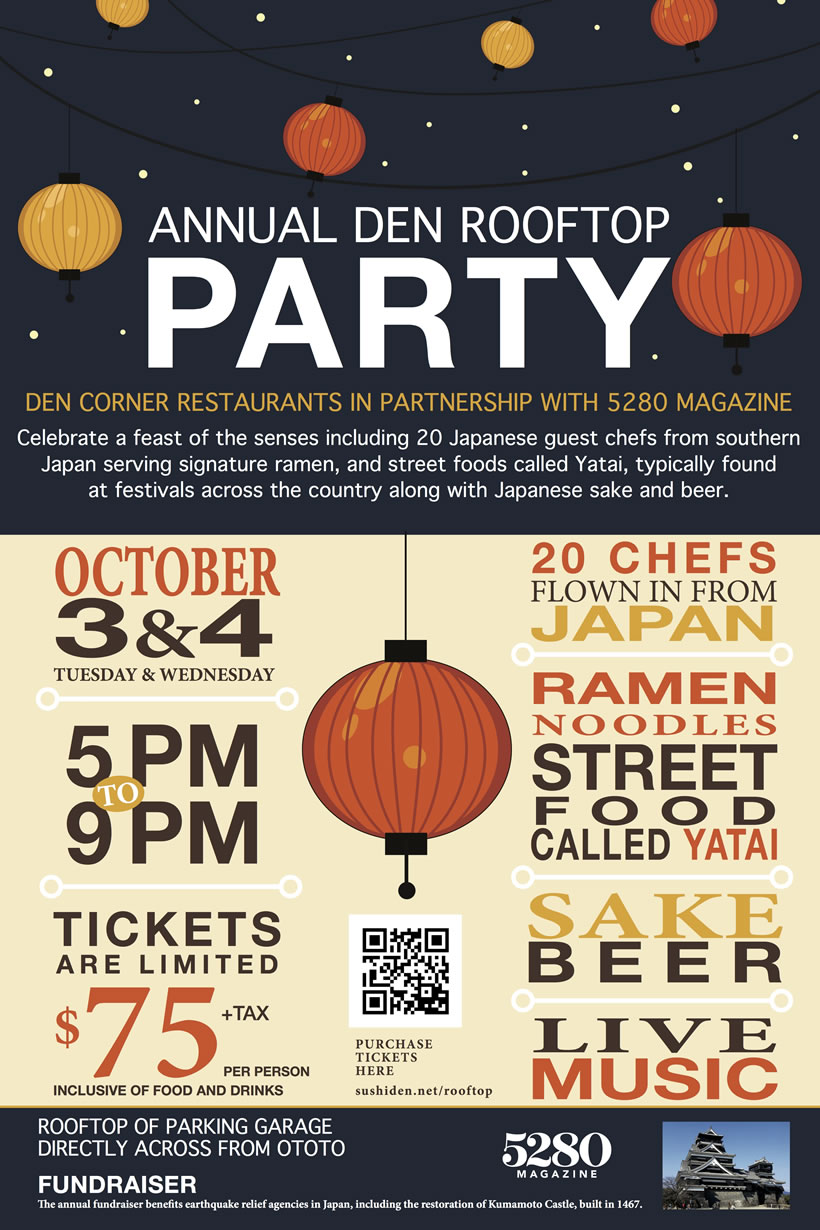 ---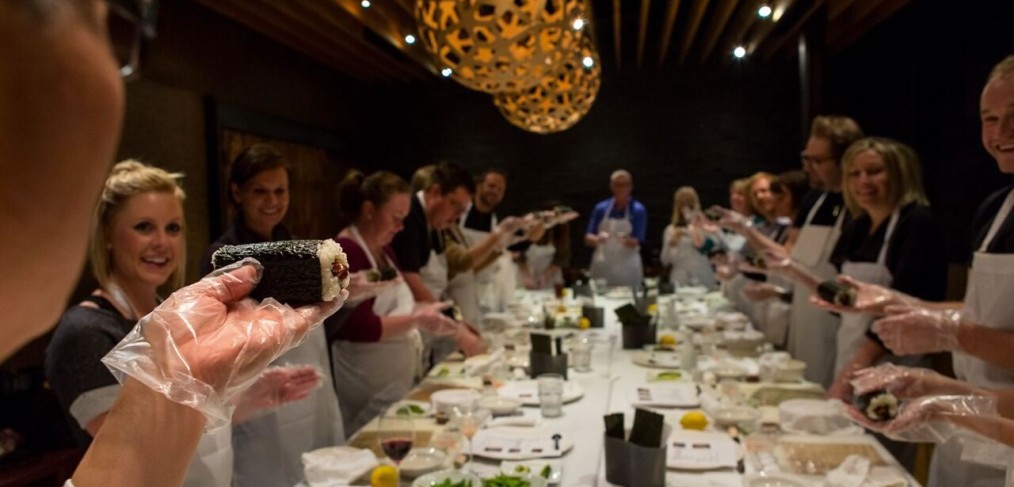 "Sliced!" Sushi Making Class
We have welcomed 800 guests so far this year to our sushi making class. The class is super fun and informative and it is also ideal for your date night or birthday celebration or entertaining your clients and so on.
Dining Out wrote about our fun class, Read Here. Please also see the images from the class, View Photos.