Sushi Den, Izakaya Den and Ototo Invite You To Our
3rd ANNUAL DEN CORNER
SUMMER ROOFTOP FUNDRAISING PARTY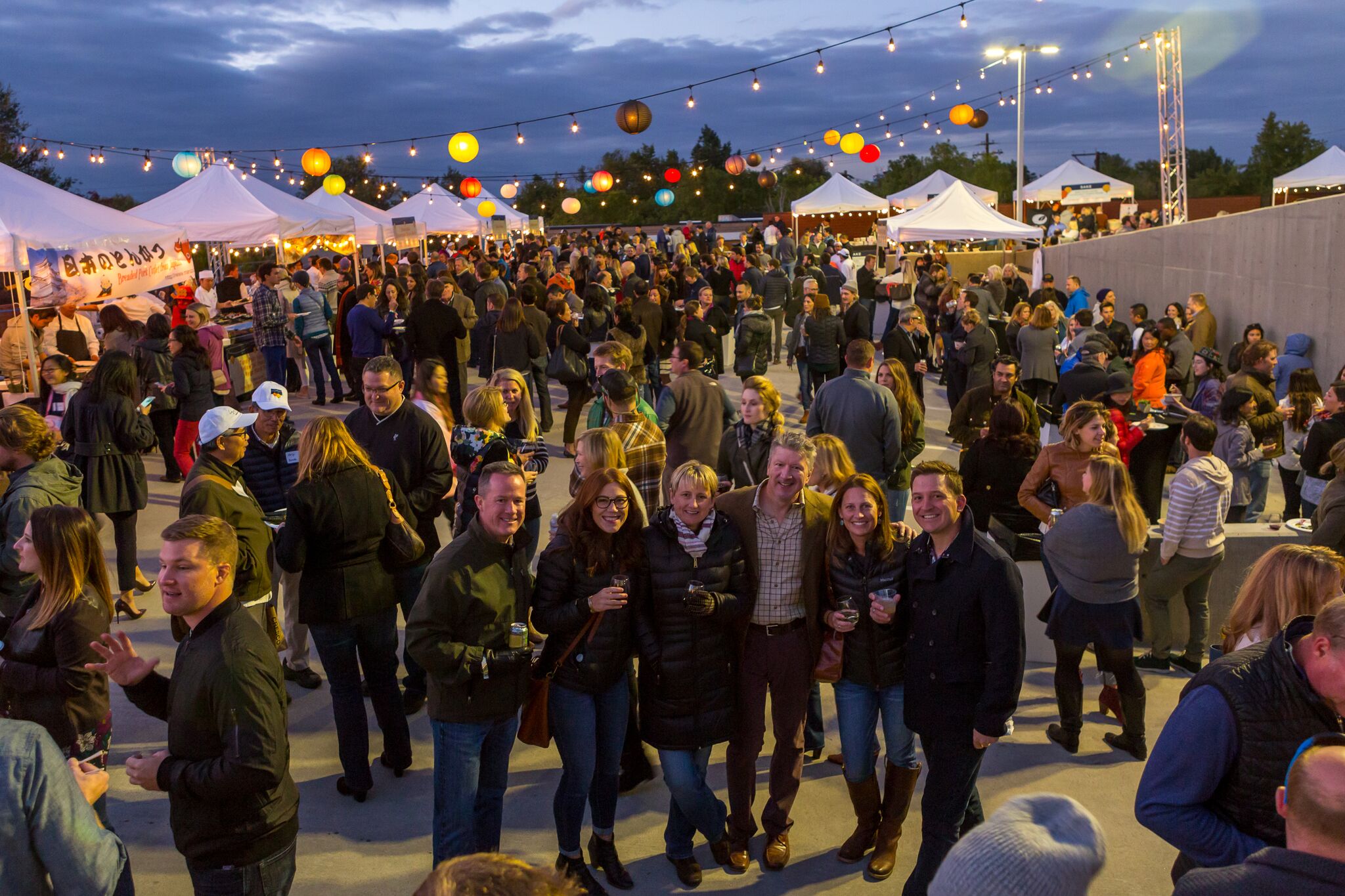 Scene from 2017
June 26 and 27, 2018 – 5 to 10 pm
A feast of the senses will include 15 chefs flown in from southern Japan serving Yatai,
Japanese street food found at festivals across the country
This year, Denver's top chefs will join the fundraiser including Alex Seidel, Troy Guard, Paul C. Reilly, Jon Lavelle
and more to come
All-inclusive tickets – $90 plus tax & handling
A portion of proceeds to benefit Japanese earthquake relief agencies, including the restoration of
Kumamoto Castle built in 1467
---
This year's Summer Rooftop Party benefits ongoing aid to two causes.
Kumamoto Castle Earthquake Relief
Kumamoto is our hometown in southern Japan. It is nestled in the mountains and forest and known for the pure waters and lush greenery and the nearby sea provides an abundance of seafood. This seafood is often served at our restaurants.
We also have a famous castle called Kumamoto Castle, built in 1467. It is the only black castle and one of the top 3 most beautiful castles in Japan. We have a special connection with this castle. Our ancestors were Samurai and served under this very castle. This sense of protecting Kumamoto Castle is in our being.
In April of 2016, we had an unprecedented earthquake which struck and devastated the Kumamoto area. Our hometown is still rebuilding and like last year, a portion of the proceeds will be donated to the earthquake relief agencies in Japan, including the ongoing and painstaking restoration of Kumamoto Castle.
Puerto Rico Hurricane Relief
Puerto Rico was especially hard hit by the devastating hurricane season in 2017.
We will also be donating a portion of the proceeds to the ongoing relief efforts in Puerto Rico.
We are now in the selection process for the most effective partner for that area.
Please see last year's party video.
A feast of the senses includes Japanese guest chefs from southern Japan serving signature ramen and street food called Yatai, the soul food of Japan, and also found at festivals across Japan. We'll be serving Japanese sake, wine, beer, shochu cocktails and soft drinks.
This year, Denver's top chefs will join the fundraiser including Alex Seidel, Troy Guard, Paul C. Reilly, Jon Lavelle and more to come. There will be food and drink stations on the rooftop of the garage, directly across the street from OTOTO, a half block south of Sushi Den and Izakaya Den.
Photos by Sarah Addy Photography and James Florio Photography.