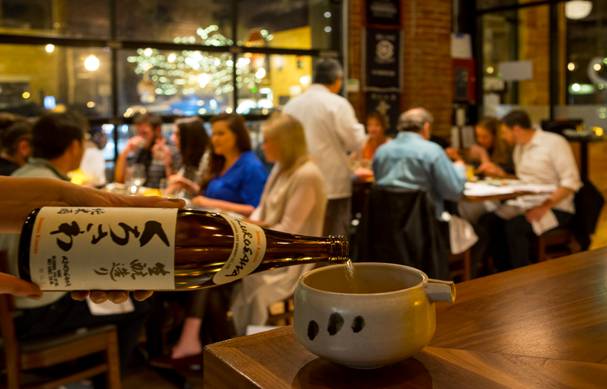 Happy Spring to you!
For the last few years, we decided to help our guests to fully appreciate our delicious sake, and learn a little about this time honored craft. We began by organizing numerous large sake tasting events with up to 250 guests.

However, starting last year, we decided to make our sake tasting events even more intimate by offering a smaller Sake Pairing Dinner with only 50 guests per dinner.

Our focus is the pairing aspect of sake with food, and we have a sake specialist at each month's pairing dinner, answering questions to help you to discover the delicious aspects of Japanese gastronomy.

While Toshi, our master chef, focuses on the cooking, I, Yasu, will be your host. The next Sake Pairing Dinner event is on April 19th (tue).

We are also starting a section on our website blog to share things unique to Japan in our "Japan Corner". Read the first installment, "Brief Guide to Sake" right now.

We hope you can join us!

Sincerely,

Toshi and Yasu Kizaki



Monthly Sake Pairing Dinner Series at OTOTO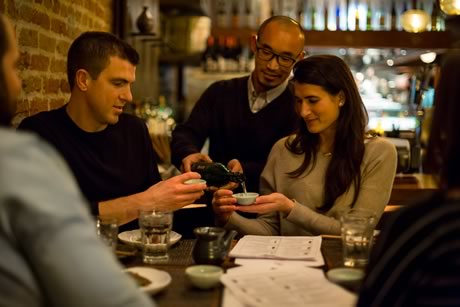 We still have some spaces available for the next Sake Pairing Dinner on April 19th (Tue).
Click Here to Buy Tickets for Tues, April 19th, 2016
See the sample menu with the Sake Pairing
Buy Tickets Online
Ticket for Each Dinner - $100 - inclusive of food, sake, tax and gratuity
We also have more space available for the
Sake Dinners on 5/17/2016 (tue)


Thank you for voting for us!
This is what we have received:
OTOTO and Sushi Den
Best of Denver by Wesword
sushiden.net/sushi-den-and-ototo-win-westwords-best-of-denver-2016/

Izakaya Den
100 Hottest Restaurants in America for 2016
opentable.com/m/100-hottest-restaurants-in-america/
______________
Opinionated About Dining
Have you heard about this survey? We would love for you to submit our restaurants to this survey, http://www.opinionatedaboutdining.com/survey/register.php.
However, the only way for the restaurants to be submitted to the list, is if you first become an accredited reviewer of this site, so then you can vote for us.
"What is Opinionated About Dining?"
It is the only dining survey that factors experience into its rating system.
Their 2015 results are based on over 160,000 reviews contributed by more than 4,500 people who registered for the survey.


Japan Corner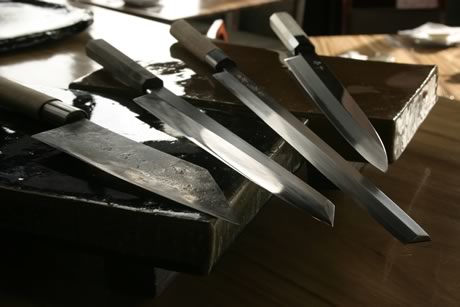 Our ancestors in southern Japan came from the linage of the Samurai clan and our family had a few Samurai swords kept for centuries as family treasures. However, after the war - 70 years ago, these were all confiscated by MP of United States. The funny thing is even though we no longer own these samurai swords, we now have sashimi and sushi knives instead and the irony is we now have a sushi business in the United States. We used to rule with our Samurai Swords in Japan, and now we rule with our Sashimi Knives! I am sure our ancestors' Samurai swords are somewhere in United States, maybe waiting for us to find. By the way, here is the great exhibit in Denver taking place now!
Samurai Armor Exhibit at Denver Art Museum - http://on.wsj.com/1mRAf47
We got a good kick out of reading in the Wall Street Journal about the temperature-controlled cargo planes filled with salmon, which we know something about, that were used to transport the Samurai artifacts! We can't wait to go see this exhibit!!


OpenTable Reservations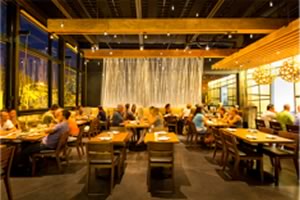 We are very excited to announce that our three restaurants are now accepting reservations online each restaurant through it's own respective web site, as well as Open Table. Please visit our restaurant website and scroll down to find "Make Reservations"
While we have more limited reservations at Sushi Den, we look forward to serving you and your guests soon at one of our restaurants.



Follow us on Facebook and Twitter!


By signing up, you will be the first to know about our "Catch of the Day" as well as all types of exciting events taking place at Den corner restaurants.
Sushi Den:
Izakaya Den:
OTOTO Den:



How Did I Get On This List?
One of several ways: you either filled out a card at our restaurants with your email address, or you signed up on our Web site, through Open Table, or at the Farmers' Market drawing table. Please note that you will receive no more than 2 newsletters per month and be assured that your information will be kept strictly confidential. We will only be using your contact information to directly communicate with you. If you no longer wish to receive these emails, please reply to this message with "Take me off this list" in the subject line or use the link at the bottom of this email. We apologize if you have received this email in error.



visit sushi den | visit izakaya den | visit ototo den
Copyright © 2015 Marketing Alliance Network, LLC