Monthly Sake Pairing Dinner Series at OTOTO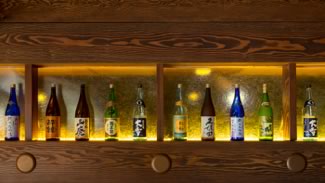 Izakaya Den is known as our sister restaurant, and OTOTO is our little brother. Our cozy, Japanese grill opened in September 2015. 
OTOTO is a charming little spot right across the street from Sushi Den on the same side. OTOTO has a more casual ambience, 
and while we don't serve sushi there, we feature a raw bar including sashimi and oysters, Robata grilled skewers, as well as a premium sake list. 
In celebration of opening this little spot, we will be having a series of Sake Dinners centered around our master chef, Toshi's, favorite selection of sake. 
For each sake dinner, we will have a sake specialist to explain the pairings and answer any questions you may have. 
We still have 5 spaces available for the next Sake Dinner on February 9th (Tue). 
Click Here to Buy Tickets for Tues, February 9th, 2016   
We also have more space available for the
March and April Sake Dinners
3/15(tue)/2016 and 4/19(tue)/2016
Since we only have 50 spots for each dinner, reserve your spot today!
Dinner Menu
Please note that Gluten free and vegetarian options are not available.
Ticket for Each Dinner - $100 - inclusive of food, sake, tax and gratuity