Hello,
This marks 100th newsletter that we sent last 15 years, average of one every 2 months. Thank you very much for your continuous support!
I am also at the Tsukiji Fish market – the world's largest fish market in Tokyo right now, feasting delicious sushi every day. I am glad to report that Tsukiji sushi is as good as our!
Upon my return, Toshi will also be taking our chefs to Japan to experience Japanese gastronomy to expand their horizons.
We hope to bring back many great ideas to our restaurant(s).
Sincerely,
Yasu and Toshi
---
Chef's Table
Denchu OMAKASE- Private Room at Sushi Den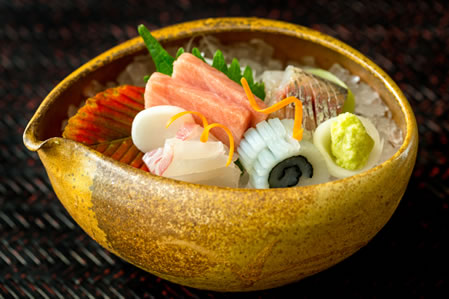 We have just started to promote a small private room called "Denchu" in the back of the restaurant at Sushi Den. It is the cozy intimate room.
Our experienced chefs prepares the meal within the private room at the private sushi counter. The 6 course delicious, seasonal Omakase Dinner is centered around Sushi and Sashimi.
Our youngest brother is at the fish market in southern Japan handpicking fish and Toshi and his team will use these freshest ingredients to come up with your meal. This private room is ideal for anyone who would like to experience the ultimate sushi and Japanese dinner for your very special occasion.
---
"Sliced!" Sushi Making Class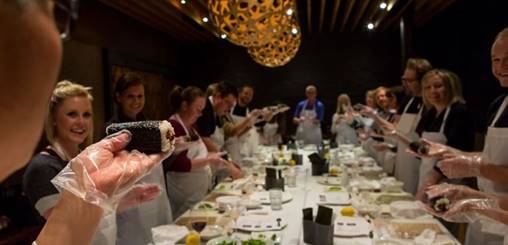 We have welcomed 750 guests so far this year to our sushi making class. The class is fun and informative and it is also ideal for your date night or birthday celebration or entertaining your clients and so on.
Dining Out wrote about our fun class, Read Here. Please also see the images from the class, View Photos.