Season's Greetings to you and yours!
This year has just about 2 weeks left.
Here is a recap of the last couple of months:
The last time we contacted you was just after our Annual Den Corner Roof Top Party.
And then, I headed for Japan to lead a Gastronomic Tour for our friends and restaurants' guests. We visited Tokyo's iconic world famous fish market called Tsukiji Fish Market.
We were at the Tuna Auction very early in the morning. And then, after the auction, we feasted on the amazing sushi at the market at 6:00 in the morning.

We had so many other exciting activities including a private Sake Tasting at the Kizakura Brewery and also a private Whiskey Tasting at Yamazaki Distillery in Kyoto.
The fall was also exquisite and we had so much fun! It was blast!
Well, I hope your holiday season is filled with many festivities and fun outings with your friends and family! Stay safe and stay well!
Sincerely,
Yasu and Toshi
---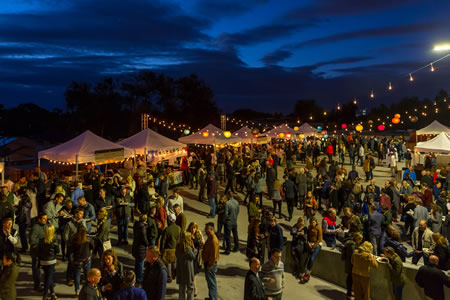 Recap on
Annual Den Corner Roof Top Party
I am very happy to inform you we have raised $20,000 from the Roof Top Party and donated to the non-profits below.
This fundraising Party was originally planned to raise funding for our home county in southern Japan, however after seeing the devastation at our home front, we have switched our gears and we have decided to share funding with Houston, Miami, Mexico and Japan. We strongly felt this was the right thing to do.  
20 chefs flew in from different regions of Japan. This entire week was simply crazy-busy for us to get ready. However, it was so much fun! I hope you had a great time with your friends and also enjoyed the street food of Japan.
Houston - Target Hunger's mission is to alleviate hunger and is currently serving those displaced by Hurricane Harvey through food pantries and weekly breakfast programs.
Miami - The Miami Foundation is funding food security for vulnerable communities including migrant farm workers, low income families and senior citizens for Hurricane Irma.
Mexico - Direct Relief's mission is to improve the health and lives of people affected by poverty or emergencies, such as the earthquake in Mexico. It was chosen as the top 10 on Charity Navigator.
Japan/Kumamoto - Aso Shrine in Kumamoto has 2300 years old history and it is a stunningly beautiful shrine in our home county, which was badly damaged with the devastating earthquakes in 2016.
---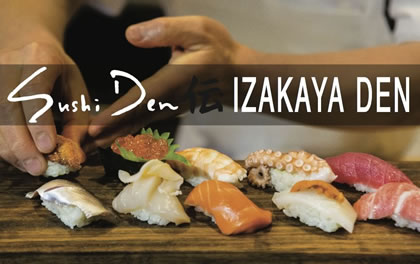 Great Gift Idea
Our gift card has been a very popular gift for special occasions.
Sushi Den and Izakaya Den Gift Card is ordered through our website. There are 3 types of gift cards.
One is for the regular standard gift card for our restaurants. However, we have 2 specific gift cards designed for the unique occasions.
One is for the Sushi Class run by Yasu. The other one is for the private Omakase/Chef's Choice Dinner run by Toshi.

Ototo Gift Card
The gift card for Ototo is good only at Ototo. We don't yet have an online ordering page.
To purchase, email your request to martin@ototoden.com during open hours Wednesday-Sunday. Martin will immediately contact you to provide all details. 
Delivery Time
It is just about 10 days to Christmas, so it takes a little longer for the mail to arrive. It may take 7 to 10 days by USPS service. But, it's not guaranteed. You have one more option that we can ship via FedEx - Next Day Delivery - the cost is $25 to $30, depending on the location.
So, if you are in hurry, a good idea is to pick up gift cards at our restaurants.