Hello everyone,
May I ask for your help today?
Would you be so kind as to vote for us today? The deadline is tomorrow. There are a few new categories that could be a good fit. Your help is greatly appreciated!
Details:
5280 Magazine - Vote.5280.com/top-of-the-town
Voting ends March 16th (thurs)
Category:

Sushi Den - Japanese
Izakaya Den - Patio



Westword - ReadersChoice.WestWord.com
Voting ends March 20th (mon)
Category

Sushi Den - "Best Sushi Bar" and "Best Seafood Restaurant"
Izakaya Den - "Best rooftop patio" and "Best cooking clasess"
OTOTO - "Best Japanese Restaurant"

Award We Forgot - you can also suggest an award category by logging in and click on the "Award We Forgot".

For OTOTO - I suggest we add - Best Restaurant on S. Pearl Street, Best Robata Grill and Best Noodle Bar
For Sushi Den - I would really like you to add "Omakase Chef's Table"
Once again, we cannot thank you enough!!
Sincerely,
Yasu and Toshi
---
Chef's Table
Denchu OMAKASE- Private Room at Sushi Den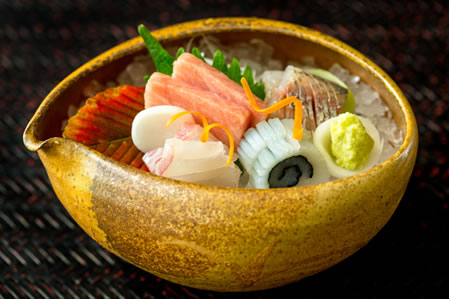 We have been promoting our small private room called "Chef's Table" in the back of the restaurant at Sushi Den. It is a cozy intimate room, run by our master chef, Toshi.
Toshi prepares the Chef's Choice Dinner menu within the private room at the private sushi counter. The 6 course delicious, seasonal Omakase Dinner is centered around Sushi and Sashimi.
Our youngest brother, Koichi, is at the fish market in southern Japan handpicking fish and Toshi and his team will use these freshest ingredients to come up with your meal. This private room is ideal for anyone who would like to experience the ultimate sushi and Japanese dinner for your very special occasion.
Available dates:
March 18th(sat)
March 25th(sat)
April 14th(fri)
April 15th(sat)
---
Spring Sake Flight Series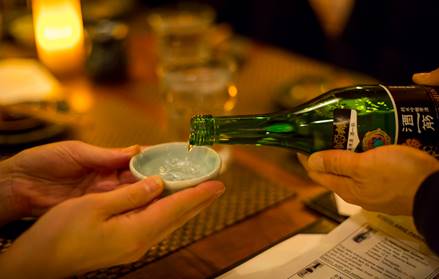 We currently offer 36 different types of premium sake. Since sake is the ideal drink for Japanese food, full of UMAMI, starting today, we are offering 3 premium sake for this Spring Sake Flight Series. We chose these as they are some of the "go-to sakes" for the sake lovers in Japan. These are sakes you will find on good sake lists when dining in Japan.
Please read further information...
---
Complimentary Parking
We have spent quite some time working out all the details of offering complimentary parking at our parking garage for our restaurants' guests. We'd been planning to announce the opening of the long awaited parking structure very soon.

And then, just about a week ago, the City of Denver sent us a letter announcing the introduction of new parking restrictions on the side streets around South Pearl Street. You can now park 2 hours for free on the side streets within 3 blocks from our 3 restaurants. However, after 2 hours, the City will start to write parking tickets. Now if it is outside of 3 blocks, it is still free. Please see what City of Denver sent us. In this map, our restaurants are marked with yellow. View map & letter.
So, when you dine with our restaurants, why not use our valet service or you can self-park Lunch or Dinner hours in our parking garage. During the Valet hours there will be a separate entrance for the Valet and those self-parking. The validation system will be introduced very soon and this is absolutely necessary for the complimentary parking for our guests.
If you have any further questions, please ask the City
directly, parkingoperations@denvergov.org.
---
Pop-up DenShow
By Japanese ceramic Artist, Kazu Oba
Our good friend, ceramic artist Kazu Oba, is having a Pop-up show featuring his ceramics. It is held in the small retail space on the street level of our new parking structure, 1526 South Pearl Street. The last two days of the show are Friday, March 17 and Saturday, March 18, from 12:00-8:00 PM. We love his ceramics! www.kazuoba.com