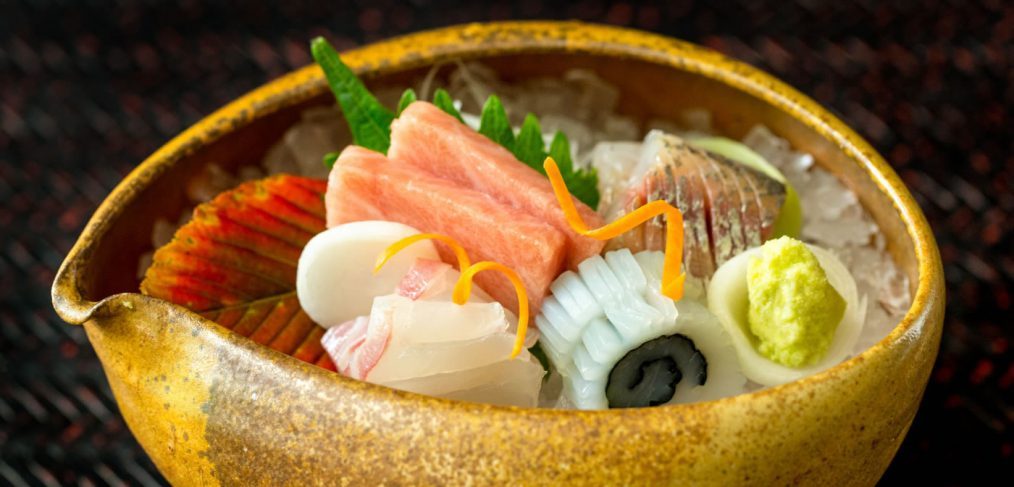 Chef's Table Has Resumed!
Reservation Only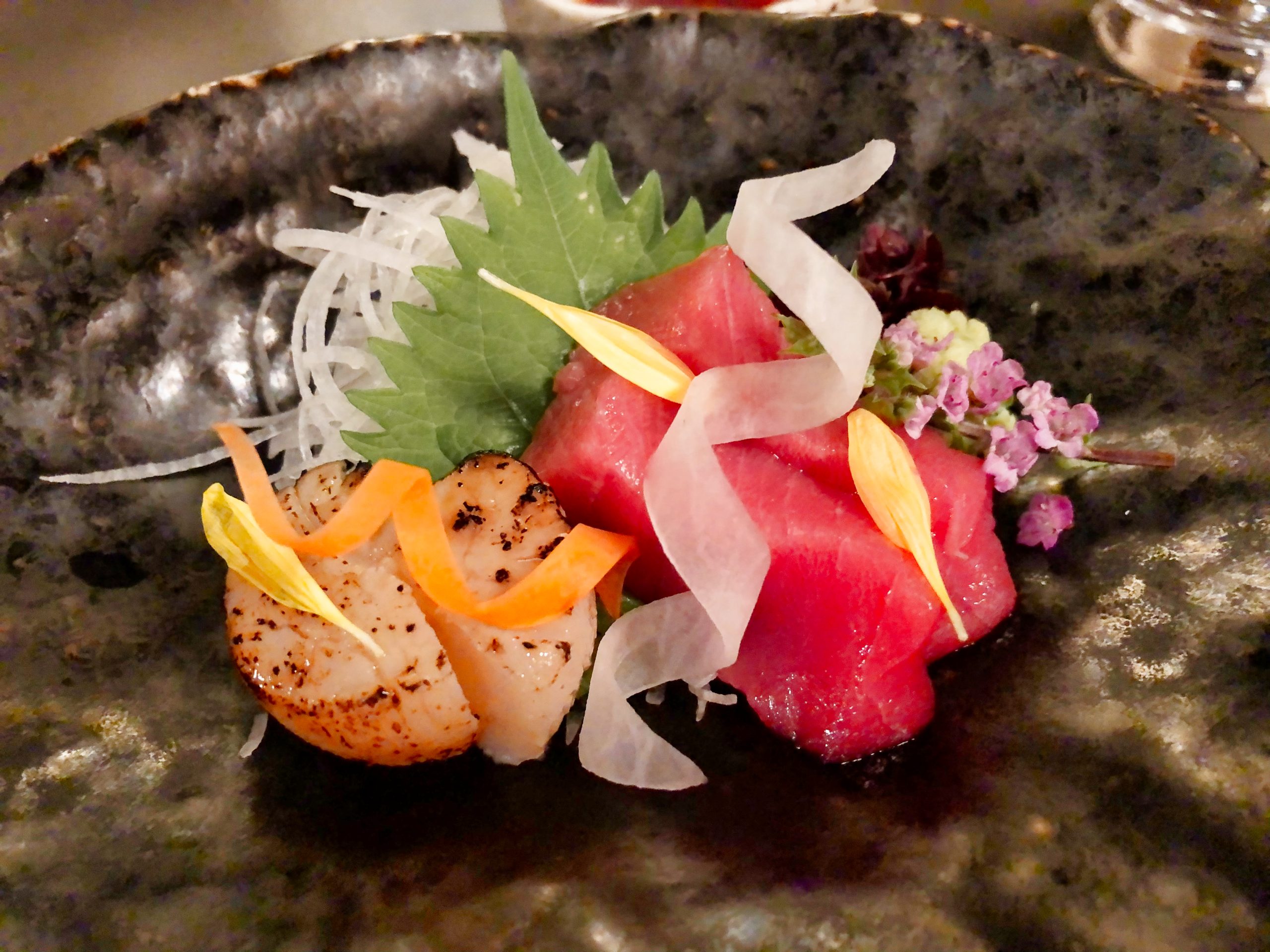 ---
Celebrate the Holidays With Chef's Table
Chef's Table is meant for adult "Foodies" who are open to all types of dishes and trying new things.
Guests who are "into" sushi tend to appreciate this choice, as the Chef selects the Best of the Daily Catch for these private dinners. Your private Chef will be dedicated to making your meal. Sake Pairing Curated by your chef especially for your unique meal is also possible.
LOCATION: Chef's Table currently takes place seated at Sushi Den sushi counter in front of the Chef. Maximum of 5 seats at one time.
CHECK-IN: Please check-in at the Host Stand at Izakaya Den, and you will be escorted to the Sushi Den side for seating.
With your Confirmed Reservation there is no need to wait in check-in line, please kindly make your way directly to the Host.
Please check-in promptly as there are 2 hours allocated to each time slot.
MENU: Enjoy courses including; premier sushi and sashimi from a wide variety of freshly caught raw fish handpicked by our youngest brother from the Nagahama Fish market in southern Japan, and from other markets worldwide. The menu may also include some cooked courses. Please note unfortunately, we are not in a position to accommodate gluten free focused menus or vegetarian or vegan focused menus due to the nature of Japanese cuisine. We DO observe food allergies and request that you let us know at booking.
PRICING: Due to fluctuations in the prices at the fish market, we anticipate the price to start at $150+ per person without drinks, gratuity and tax. There may be fluctuations in price based on your preference and quantity of fish. Prices are subject to change without notice.
SEATING CHOICE: See list of available dates/ times below. This changes frequently.
Due to the busy holiday season, it may take 2-3 days to confirm your reservation request. Please bear with us, we are answering every date request in the order in which they come in. 
For any questions, please send your inquiry to ChefsTable@SushiDen.net.
---
Available Dates
Last Updated: Friday, December 2, 2022 at 12:00 pm
Seating is in front of Omakase Chef at Sushi Den sushi counter only.
No table seating currently available for Chef's Table.
Chef's Table Available Dates:
DECEMBER 2022
December 6 (tues):
5:30 pm – 2 Spots
6:00 pm – 2 Spots
8:00 pm – 2 Spots
December 8 (thurs):
December 13 (tues)
5:30 pm – 2 Spots
8:00 pm – 2 Spots
December 17 (sat):
December 20 (tues):
December 21 (wed):
5:30 pm – 2 Spots
8:00 pm – 2 Spots
December 22 (thurs):
December 23 (fri):
December 24 (sat):
5:00 pm – 2 Spots
7:30 pm – 2 Spots
December 27 (tues):
5:30 pm – 2 Spots
6:00 pm – 2 Spots
7:30 pm – 2 Spots
8:00 pm – 2 Spots
December 28 (wed):
December 29 (thurs):
More dates for 2023 Coming Soon!
---